Att läsa publika rapporter är ett bra sätt att lära sig hur andra arbetar med cybersäkerhet. Genom att läsa hur andra arbetar inom branschen så kan du förbättra dina metoder och kunskaper och bli ännu bättre.
Under Februari detta år så släppte företaget NCC Group en kodgranskningsrapport för programvaran Ricochet. Ricochet används för den som vill kommunicera krypterat och anonymt över Tor-nätverket.
Genom att skapa upp en ny Hidden Service på Tor-nätverket så kan anonymitet uppnås. Granskningen genomfördes på design-dokument samt C++ kod. Granskningen sponsrades av Open Technology Fund.
Intressant i denna kodgranskning är också att de använder sig av populära fuzz-verktyget AFL av lcamtuf. Sen är denna sårbarhet som uppdagades intressant:
Insufficient Validation in ContactRequest Allows De-Anonymization
Och beskrivs som följande:
A Ricochet contact request can contain a nickname/message with HTML sequences, or various obscure unicode characters. Trivially, this can be used to disclose the real IP address of a user if the user accepts the contact request. This could also be used to create a nickname designed to be visually similar to another nickname (a form of homograph attack). Alternatively, it may be possible to trigger operating-system level bugs when attempting to render the message.
Här kan du ladda hem rapporten som PDF-format: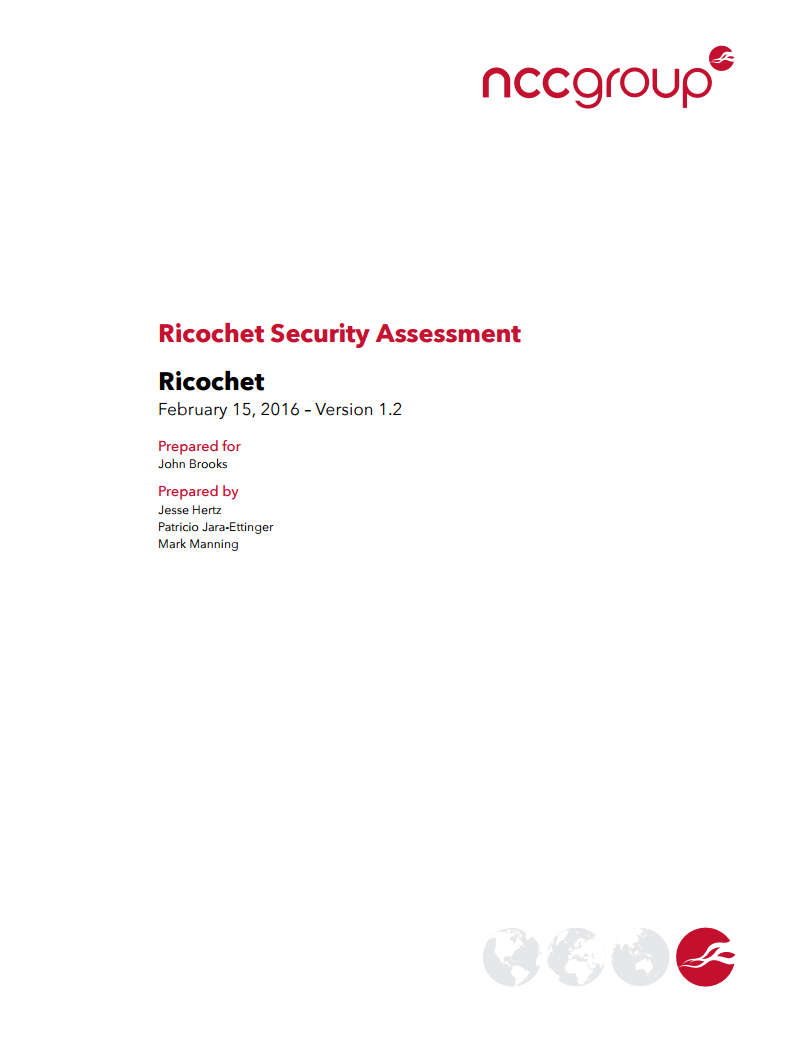 Dela gärna detta inlägg: